DREAM
&
SLEEP
YOGA
2 GIORNI di Yoga - Sogno / Sonno - Gli Yoga da praticare di notte lo YOGA del Sogno e YOGA di Chiara Luce. Pratica meditativa secondo lo Yuthok Nyingthig.
Ciao
Se hai già un account prima ACCEDI facendo il LOG IN
Insegnante
Dr. Nida Chenagtsang
LINGUA
INGLESE
con traduzione
italiano e altre
IN DIRETTA STREAMING
ZOOM
DURATA
REgistrazioni
6 MESI
disponibili subito dopo l'insegnamento sulla piattaforma
#MEDITAZIONE # YUTHOK NYINGTHIG #STILE DI VITA
2 SESSIONI STREAMING

Meditazione guidata

Contenuti extra - Mantra


Registrazioni Video & Audio

PDF & EBOOK
contenuti extra
Nei giorni a seguire del corso live aggiungeremo contenuti extra e video trascrizioni guidate di approfondimento
multilingua
Il corso è in lingua inflese, ma tradotto in lingua italiano e altre lingue disponibili su richiesta.
L'insegnante
Dr. Nida
Dr. Nida Chenagtsang è un medico tradizionale tibetano, uno Yogi e detentore del lignaggio Yuthok Nyingthig, l'unica tradizione di guarigione spirituale della Medicina Tibetana, autore di molti libri e insegnante. Nato ad Amdo, nel Tibet nord-orientale, ha iniziato i suoi primi studi di medicina presso il locale ospedale di Medicina Tibetana. In seguito ha ottenuto una borsa di studio per entrare all'Università Medica Tibetana di Lhasa, dove ha completato la sua formazione medica nel 1996 con una formazione pratica presso gli ospedali di Medicina Tibetana di Lhasa e Lhoka. Oltre alla sua formazione medica, il Dr. Nida si è formato nel Vajrayana con insegnanti di tutte le scuole del Buddhismo Tibetano, specialmente nel Longchen Nyingthig della scuola Nyingma dal suo maestro principale Ani Ngawang Gyaltsen e nel lignaggio Dudjom Tersar da Chönyid Rinpoche e Sremo Dechen Yudron. Ha ricevuto insegnamenti completi nel lignaggio Yuthok Nyingthig, l'unica tradizione spirituale della Medicina Tibetana, dai suoi insegnanti Khenpo Tsultrim Gyaltsen e Khenchen Troru Tsenam, ed è stato richiesto di continuare il lignaggio da Jamyang Rinpoche della tradizione Rebkong ngakpa/ma (yogi e yogini non monastici).Il Dr. Nida è il direttore medico e fondatore di Sori Khang International Foundation - Di Sowa Rigpa italia e dell'Istituto Sowa Rigpa: Scuola di Medicina Tradizionale Tibetana; co-fondatore dell'Istituto Internazionale Ngakmang, istituito per preservare e mantenere la cultura Rebkong ngakpa non-monastica yogi/ini nella moderna società tibetana; e co-fondatore di Pure Land Farms. Oltre al suo lavoro di medico, forma studenti in Sowa Rigpa e nella tradizione Yuthok Nyingthig in oltre quaranta paesi del mondo.
? PROBLEM in REGISTRATION?


Hai problemi a registrarti?
IT | Per favore scrivi il tuo indirizzo email e ti contatteremo noi per aiutarti nella registrazione.
EN | Please write your email address and we will contact you to help you with the registration.
NEWS
4th - 5th November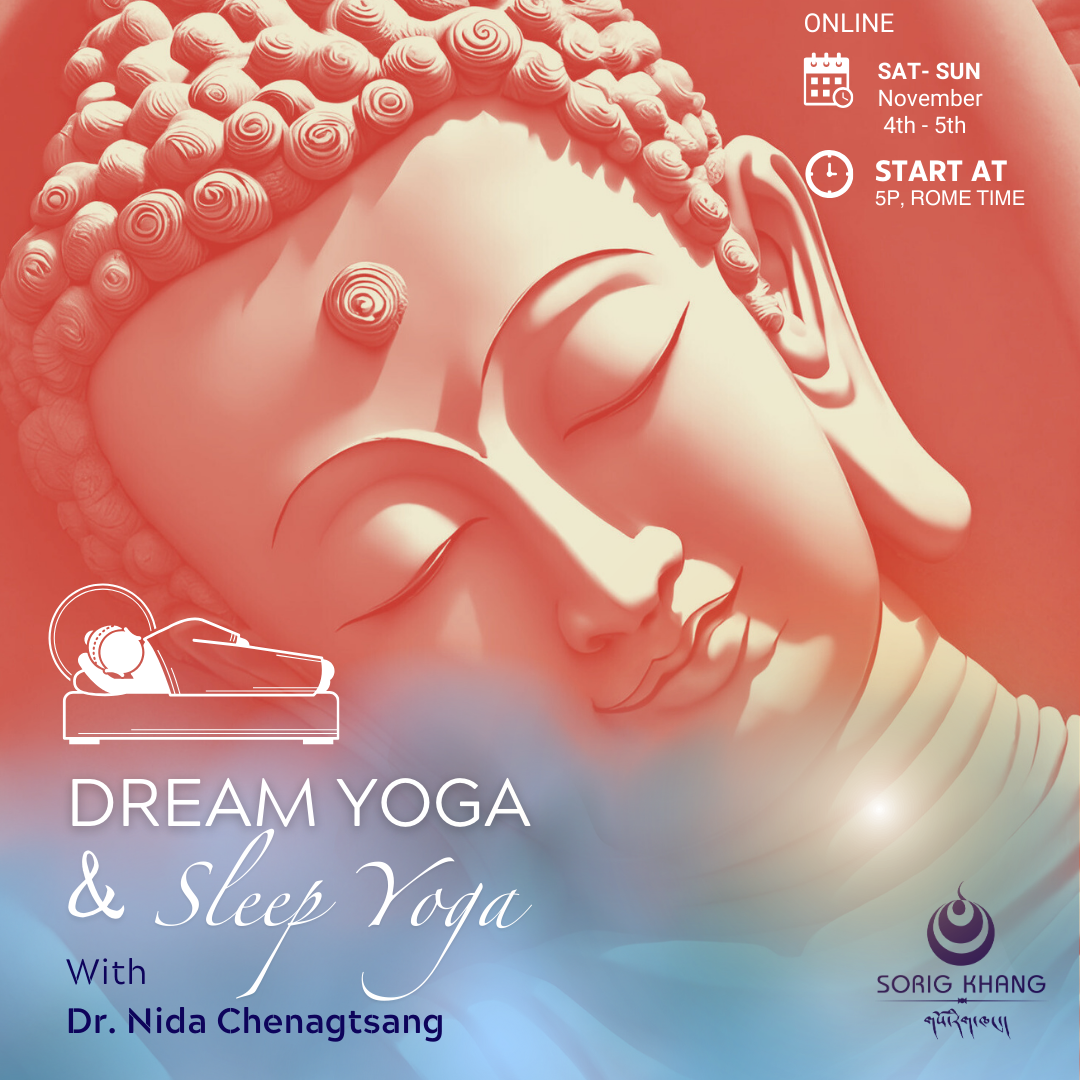 Now the website is in two languages
Language switcher with English Flag is below in the botton of the page
Created with