Self Healing with Elements
Dr. Nida Chenagtsang
Teaching in english Language
"Noi
Parliamo troppo
,
mangiamo troppo,
soprattutto nei paesi occidentali, e
pensiamo troppo.
Quindi siamo in eccesso sotto molti aspetti.
Qual è l'antidoto? Parlare di meno,
mangiare di meno, e pensare di meno
Poi dormire e rilassarsi di più
"We Speak too much, we eat too much,
especially in Western countries, and we think too much.
So we are in excess in many ways.
What is the antidote? Talk less, eat less, and think less and sleep and relax more!"

Dr. Nida Chenagtsang
Typology | Tipologia
WHO ARE YOU?
Chi sei?
Life Style | Stile di Vita
HOW DO YOU LIVE?
Come vivi?
Meditation | Meditazione
BEFRIEND YOURSELF
Boost your confidence,
Aumenta la tua fiducia - Fai amicizia con te stesso
partecipa oggi |Join today
IT >
L'autoguarigione attraverso gli elementi. La comprensione attraverso lo studio della Tipologia di dieta e stile di vita e della meditazione appropriata. Questo modulo è un parte del Sorig Base - un extra di approfondimento dell'introduzione alla medicina Tibetana. Adatto a tutti neofiti ed esperti.
EN > Self-healing through the elements. Understanding through the study of Diet and Lifestyle and appropriate meditation. This module is a part of Sorig Base - an extra in-depth introduction to Tibetan medicine. Suitable for all beginners and experts
Nr 2 Video - time: 4 h

Exams: no

it - Per chi non ha mai partecipato ad un corso o eventi su Vivere Sowarigpa il primo corso è inclusivo della tessera annuale 2022 per accedere oltre che ai corsi anche ai contenuti free sempre in aggiornamento della piattaforma.

en : For those who have never participated in a course or event on Vivere Sowarigpa, the first course includes the 2022 annual membership card to access not only the courses but also the constantly updated free content of the platform.
L'INSEGNANTE | THE TEACHER
Dr. Nida Chenagtsang
Dr. Nida Chenagtsang è un medico tradizionale tibetano e detentore del lignaggio Yuthok Nyingthig, l'unica tradizione di guarigione spirituale della Medicina Tibetana. Nato ad Amdo, nel Tibet nord-orientale, ha iniziato i suoi primi studi di medicina presso il locale ospedale di Medicina Tibetana. In seguito ha ottenuto una borsa di studio per entrare all'Università Medica Tibetana di Lhasa, dove ha completato la sua formazione medica nel 1996 con una formazione pratica presso gli ospedali di Medicina Tibetana di Lhasa e Lhoka. Oltre alla sua formazione medica, il Dr. Nida si è formato nel Vajrayana con insegnanti di tutte le scuole del Buddhismo Tibetano, specialmente nel Longchen Nyingthig della scuola Nyingma dal suo maestro principale Ani Ngawang Gyaltsen e nel lignaggio Dudjom Tersar da Chönyid Rinpoche e Sremo Dechen Yudron. Ha ricevuto insegnamenti completi nel lignaggio Yuthok Nyingthig, l'unica tradizione spirituale della Medicina Tibetana, dai suoi insegnanti Khenpo Tsultrim Gyaltsen e Khenchen Troru Tsenam, ed è stato richiesto di continuare il lignaggio da Jamyang Rinpoche della tradizione Rebkong ngakpa/ma (yogi e yogini non monastici).
Il Dr. Nida è il direttore medico e insegnante principale del Sorig Khang International e dell'Istituto Sowa Rigpa: Scuola di Medicina Tradizionale Tibetana; co-fondatore dell'Istituto Internazionale Ngakmang, istituito per preservare e mantenere la cultura Rebkong ngakpa non-monastica yogi/ini nella moderna società tibetana; e co-fondatore di Pure Land Farms: Center for Tibetan Medicine, Meditation and Rejuvenation a Los Angeles, California. Oltre al suo lavoro di medico, forma studenti in Sowa Rigpa e nella tradizione Yuthok Nyingthig in oltre quaranta paesi del mondo.


drnida.com
? PROBLEM in REGISTRATION?


Hai problemi a registrarti?
IT | Per favore scrivi il tuo indirizzo email e ti contatteremo noi per aiutarti nella registrazione.
EN | Please write your email address and we will contact you to help you with the registration.
NEWS
4th - 5th November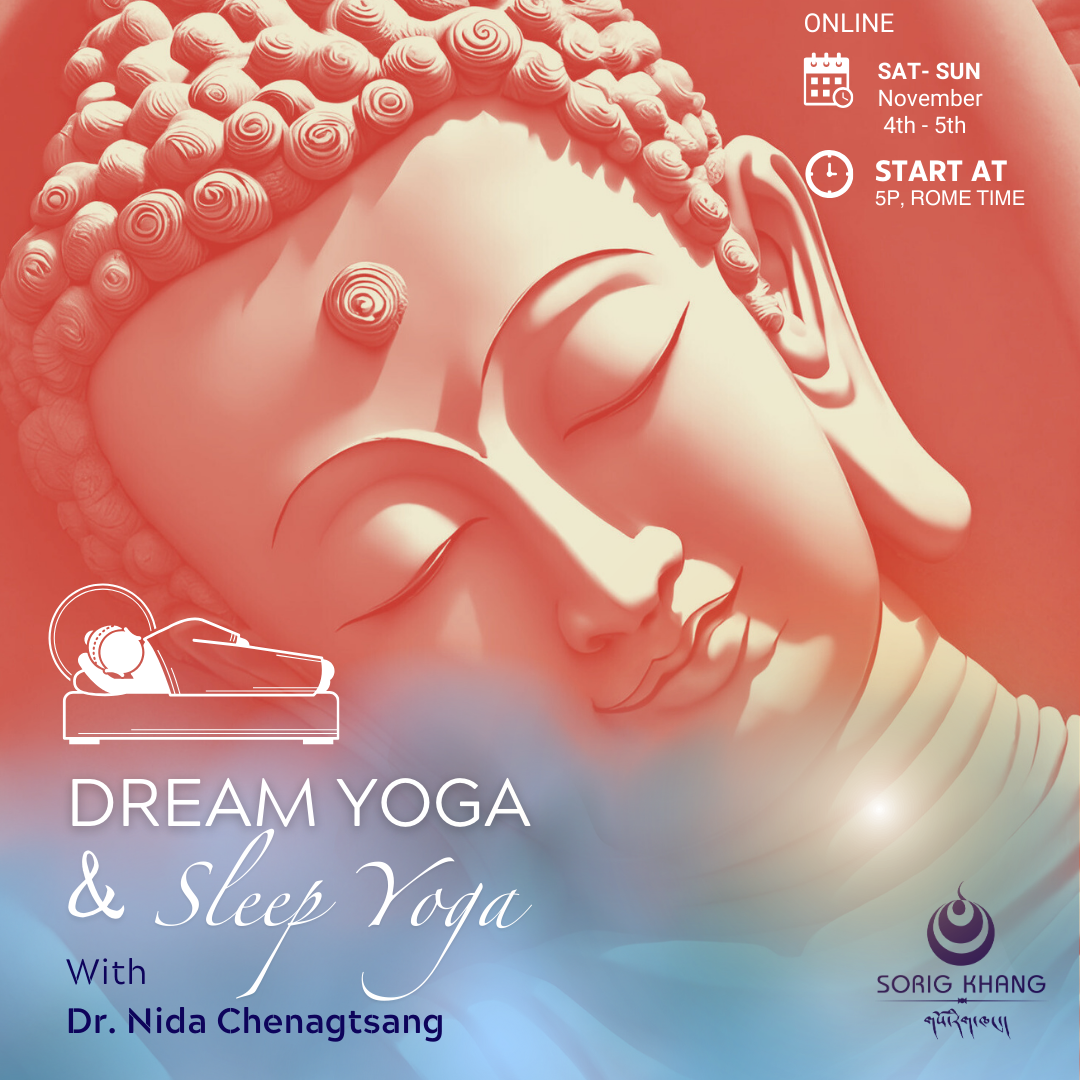 Now the website is in two languages
Language switcher with English Flag is below in the botton of the page
Created with